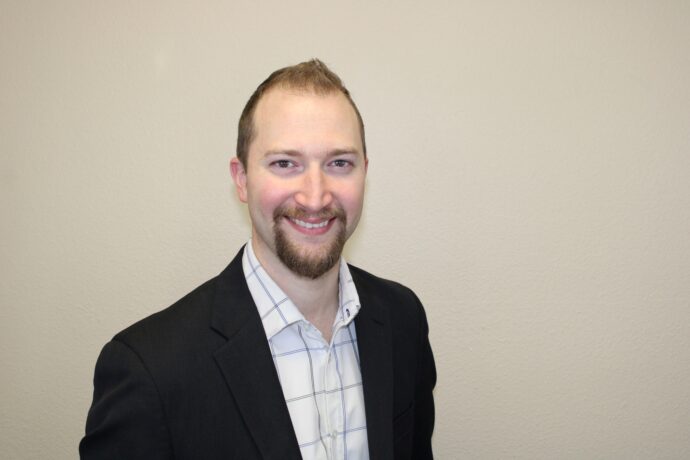 Licensed Professional Counselor Supervisor
Paul D. Myers

I am a Licensed Professional Counselor & Supervisor with years of experience providing individual therapy to adults and adolescents. I offer deep listening and thoughtful collaboration to help you bring clarity and insight to the things in your life that you would like to change. My counseling approach is direct and concrete so that you are better equipped for change. Seeking therapy doesn't mean you're broken or weak. It means you're courageous. I applaud you for taking responsibility for your life and wanting to improve your mental health.
Professional Background
I received a Bachelor of Arts and a Masters in Psychology from Dallas Baptist University. I've worked with Hope For The Heart, Texas Health Resources, and Stonebriar Counseling Associates. I am a Licensed Professional Counselor & Supervisor in Texas. My license number is 71167. I've also worked as an Emergency Room Psychiatric Crisis Clinician at Texas Health Resources in North Dallas, where I performed crisis counseling, psychiatric evaluations, and impatient transfers.
Hours:
Monday 11am – 8pm
Tuesday 11am – 8pm
Wednesday 11am -8pm
Thursday 11am -8pm
Friday 11am – 8pm
Saturday 11am – 8pm
Sunday 11am – 8pm
Price Per Session: $200
Contact me today to set up an appointment: [email protected]
Email is best because I am typically in session. You may also leave a text or voicemail if you'd prefer to call: +1 (972) 345-6788
Credentials & Licenses
Licensed by the State of Texas as a Professional Counselor & Supervisor
Founder and co-owner in private practice at Intentional Counseling™
Graduate of Dallas Baptist University's Master Level Counseling Program
Extensive Training at Hope Works Counseling in Cognitive Behavioral Therapy
Expert in Youth and Adolescent Development
Member of the Christian Association of Psychological Studies
Areas of Specialty
Children/Adolescents
Anxiety
Parenting
Depression
Addiction
Relationship Conflict
Self-Esteem
ADD
Bipolar I or II
Testimonials
"Paul is very knowledgeable and understanding. When my husband and I shared our issues, he listened with patience and could tell us the root of our problems. He was very straight to the point and his strategies worked fine for us. We are glad to have him as our marriage counselor."
"Paul has been such a valuable asset and trusted confidante for both me and my wife. I originally started seeing Paul to help with some issues going on with my family and myself. Paul's approach helped me to see and identify traits about myself that I was previously unaware, and he helped me to establish and understand proper boundaries in my life. He has also helped me be able to better communicate my feelings and to better value myself. With my wife, Paul has always been there to help us better understand the issues we face with our marriage, and that every couple faces these same issues. I cannot recommend someone more highly that Paul. He has been and continues to be a blessing to me and my wife"
"My 14 year old son was seriously stressed over a big move from Ohio to Frisco, TX. A naturally introverted, yet confident and high-achieving kid, started suffering physical ailments. Sessions with Paul helped him deal with the stress, accept the situation/move and remember his old, confident self. I'm so glad we had a referral to Paul."
"Paul is great! He's really helped my husband and I communicate much more productively."
"I assumed counseling would only scratch the surface, and that the relationship between my boyfriend and I could not be salvaged. Paul not only noticed our deep-rooted issues immediately, but he helped us resolve them in a nonjudgmental way. After the first session, my boyfriend and I felt comfortable discussing everything in detail. By the end of our time with Paul, we learned to manage our conflict and we are now happily engaged! This was the best investment we've made for our relationship!"
"When I was in my early twenties, I reached out to Paul for guidance in many areas of my life. I was recently single from a long-term relationship and decided it was a great time to work on myself. I have attended therapy off and on for about 3 years now. The amount of knowledge and confidence I have gained was unforeseen. Not only do I feel more comfortable with who I am as a person, my relationships and job have benefited as well. I am very thankful for the support Paul has offered me since day one."
"Paul is very easy to talk to."
"Paul is very professional and helpful. I would definitely recommend him."